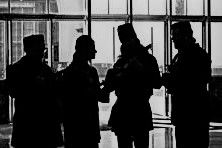 GIG ALERT
Chatter Sunday - April 2, 10:30 am
Doors open at 9:30am. 912 3rd Street NW in Albuquerque.
Arrive before 10am and enjoy the complimentary espresso bar and homemade goodies. Our one-hour program of ensemble music begins promptly at 10:30am. Chatter weaves together traditional and contemporary classical music in often surprising programs that include a reading by our poet/speaker of the morning and a two-minute celebration of silence. Free parking is located on neighborhood streets and in an adjacent lot to the North.
Click here for more info.
Las Cruces Uke Fest - May 19-21
Join Smoking Jackets Daniel Ward, Heidi Swedberg, John Bartlit, and Craig McClelland for a great weekend of music, workshops, and concerts!


Click here for more info!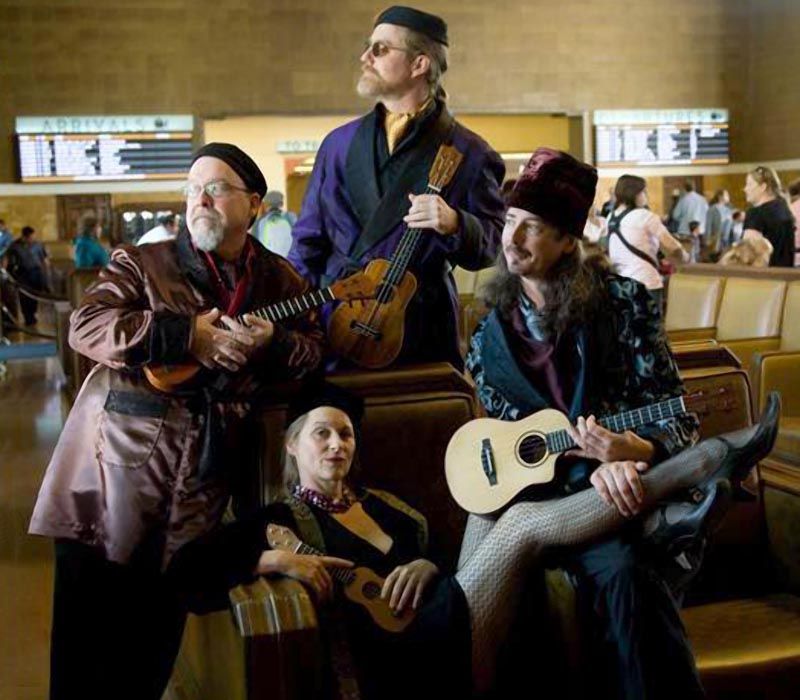 The Smoking Jackets are virtuoso multi-instrumentalists who also happen to be passionate ukulele instructors. They bring their brilliant bonvivance together for some serious music and comedy. Daniel Ward and Heidi Swedberg are joined by long time collaborators John Bartlit and Craig McClelland for twisted takes on jazz, flamenco, classical and pop standards. It's like a Pink Martini shaken by Victor Borge and served to Dean Martin… up with a twist!